Product Specifications and Literature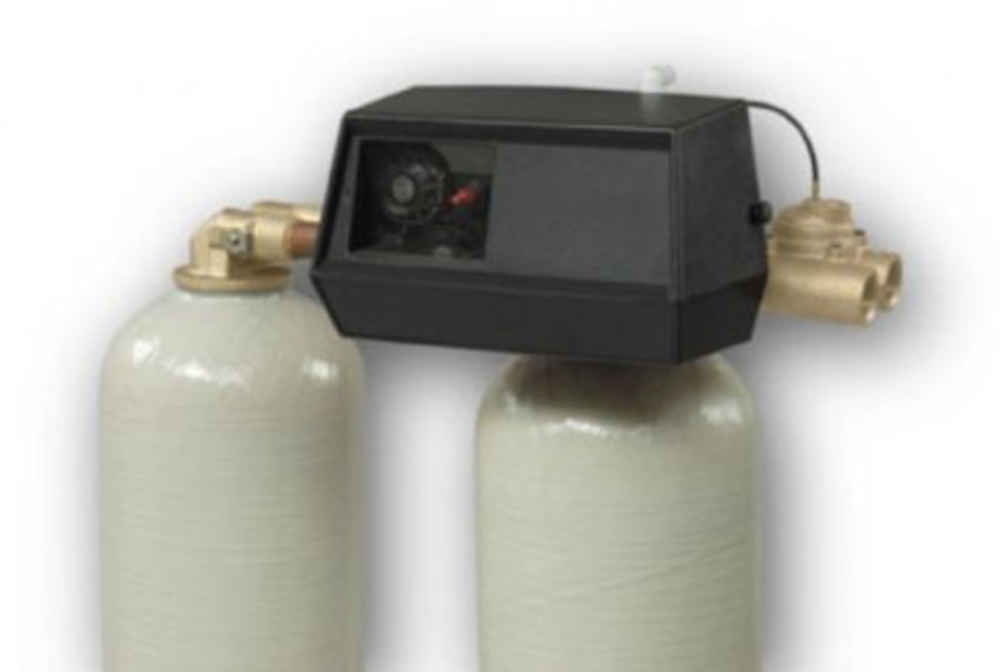 Download PDFs of interest. Please call or email for additional information.​
Inline Filters
What an Inline Filter Does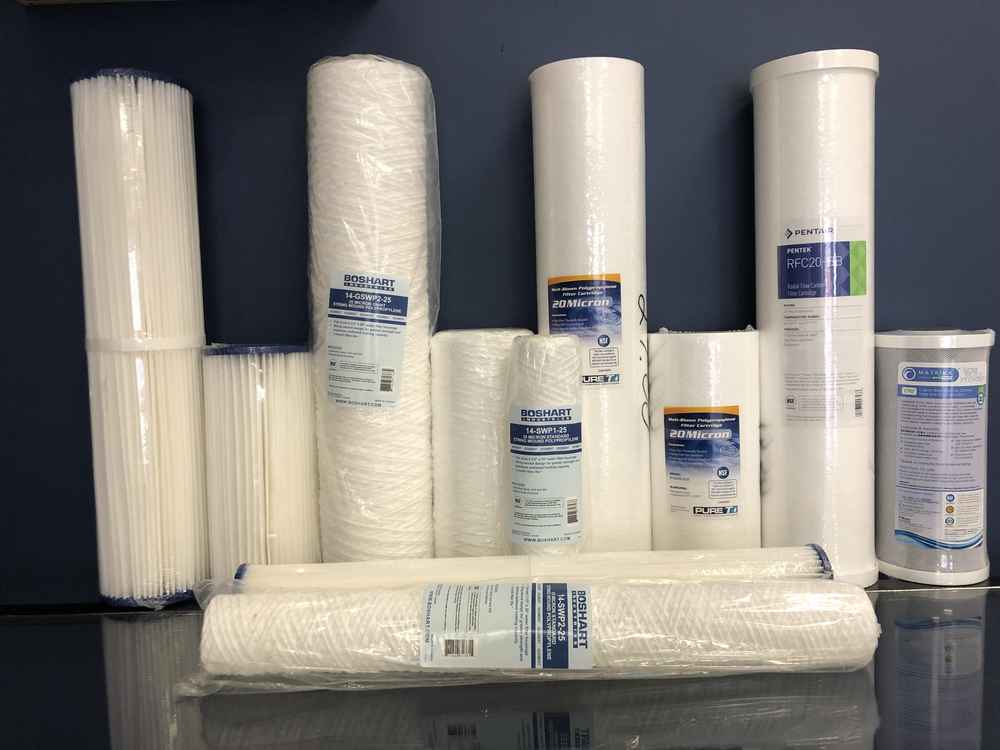 An inline filter is installed in homes to remove particulates from your well water. Each filter has a different purpose, whether it be catching sand, ferric iron, or other particles.
Inline Filter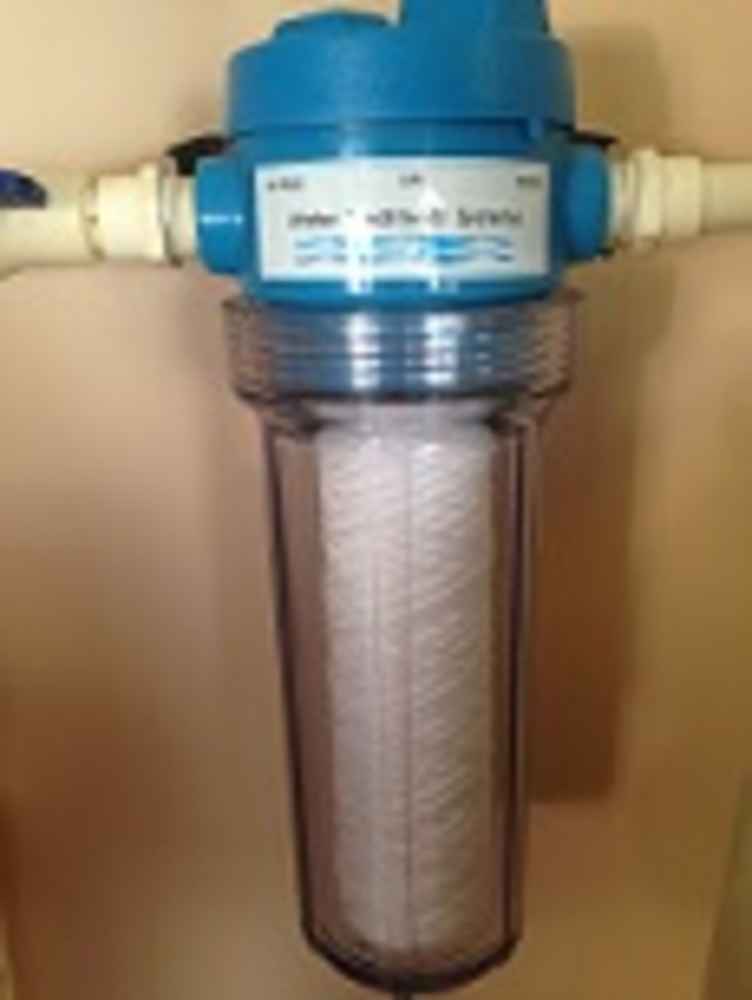 Mounted to make changing the filter easier
Protects existing water treatment equipment from particulates
Filter should be changed (on average) every 2-3 months.
Changing depends on water usage and amount of particulates
**Available in 3/4" and 1" intlet/outlet
Big Blue Filter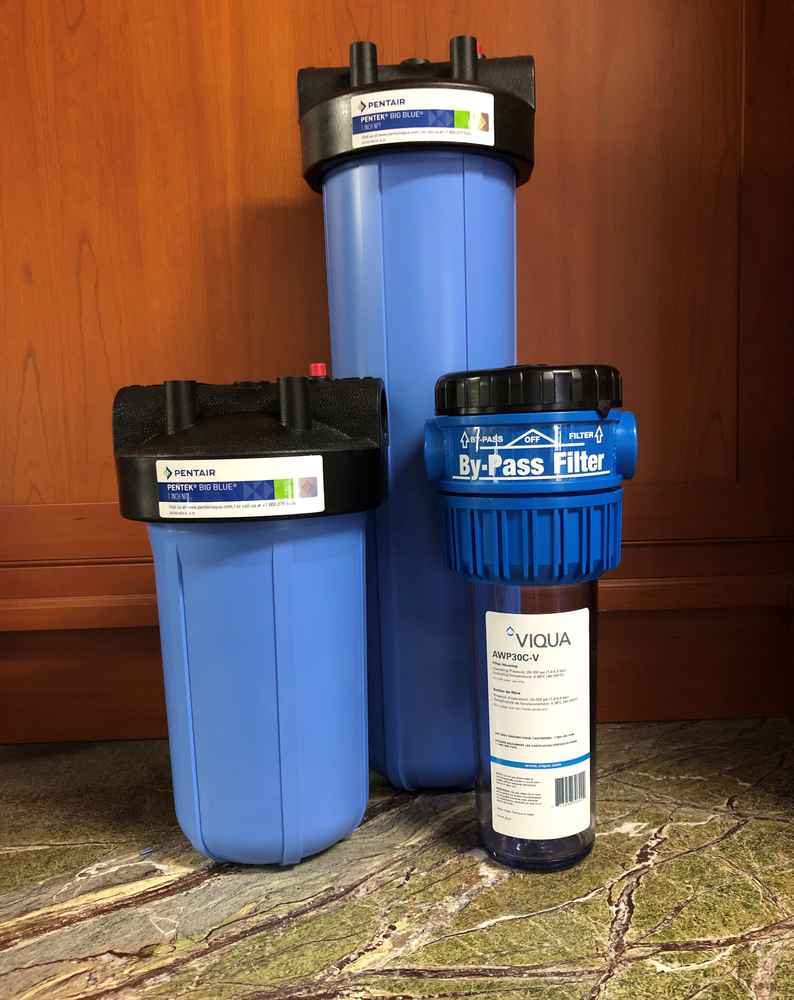 Designed for higher flow rates
Filter housings can be 4" x 10" or 4" x 20"
Works well with constant pressure systems
***We recommend using 20-30 micron filters for the best results for both treatment and flow.
180 Mayo Rd.
(P.O. Box 117)
Edgewater, MD 21037
Phone: 410-956-2522
Fax: 410-798-6758