Product Specifications and Literature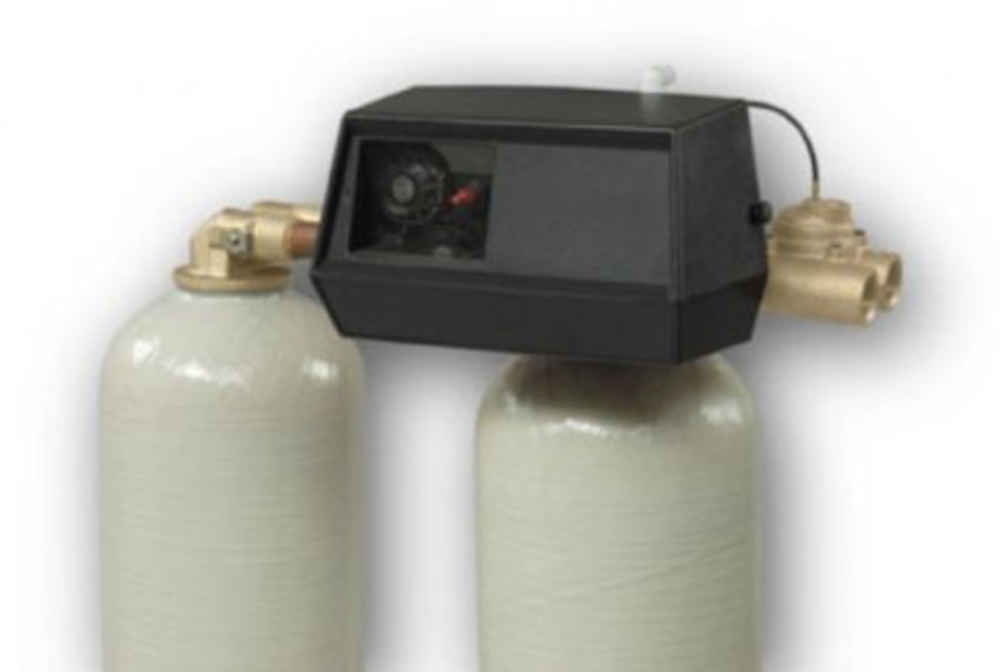 Download PDFs of interest. Please call or email for additional information.​
Testimonials
5 Star Review on Google
"Contacted for a second opinion on my existing water system. The first company I had contacted came out, took one look at my currently bypassed system, and said it was bad; I needed a new system. I was quoted roughly $10k for a new system, "discounted" to roughly $6k. I contacted Phelps for a second opinion and Harrison, the wonderful tech I spoke with, researched my system and instructed me as to how to backflush the filter. He said to do that a few times and see what happens. That man saved us thousands of dollars in his honesty, knowledge, and expertise. If you're looking for a company that will be honest and straight with you, these folks are the route to go.

Thanks again, Harrison."
5 Star Review on Google
"Had a water softener and booster pump installed.

Straight shooting honest business. Never pressured me, or tried to sell me something I didn't need.

The serviceman that came out made suggestions with upfront honest and fair pricing for me to choose from.

Very professional installation service."
5 Star Review on Google
"Amazing service. Had guys out next day for a non-emergency issue. Jerry and Colin were extremely knowledgeable and persistent at getting our well issue taken care of. A+++++"
5 Star Review on Google
"Showed up within the service window. Mike, the service person, was professional and exceeded my expectations. Had a standard service call for first time in house. He explained how the whole water softener system worked and provided expert advice on maintenance. He also assisted in moving my brine tank and hose free of charge to better utilize garage space. All-in-all a great experience and can't find any critique to offer. Highly recommend!"
5 Star Review on Google
"Professional service. Ray always ensures that I am taken care of. He is efficient, kind, knowledgeable and dependable. I will always trust Phelps."
5 Star Review on Google
"I scheduled appt to have my well diagnosed to determine cause and solution to the sulfur smell in my water that occured some months ago. After extensive internet research I thought I needed a well rehab/ redevelop to clean the iron and sulfur reducing bacteria from the well. Some months ago I completed a test that indicated iron and sulfur reducing bacteria (not harmful) was in my well. This is common with deep water wells (300'). Phelps said that it would cost $700+ if necessary. They proposed that they visit to determine what was needed. I met with Colin and Jerry and discussed my well and the various test results that I had performed. Instead of doing the expensive well redevelopment, the Phelps techs recommended that I sanitize my well. They felt that the well wasn't in dire condition that required the $700 procedure. I had already sought estimates up to $1600 to do the well redevelopment. We talked about the different chlorine products. I bought the dry product on Amazon called Well Safe that comes in granular and pellets. The granular was added to water in 5 gal bucket. The pellets was dropped down the well using a 1/2 inch conduit pipe 6 feet long. Jerry stressed I needed to make sure the pellets didn't land on the adapter and make sure a strong chlorine smell was present. He also suggested that I let the well be undisturbed for 24hrs. After 24 hours, the outside hose should be placed in the well for 3 hours to mix the well water up. I completed the well sanitize procedures a week ago and sulfur odor is gone. I followed what Jerry recommended but used the Well Safe product. It appeared to perform better that Clorox. Also, with the 3 hours mixing with the hose, I only needed 8 hours to flush out the well. Last time it took me 24 hours to remove the Clorox smell. I recommend Phelps Well Service because of their expertise and integrity. They have a solid customer from Southern Maryland. Congratulations for a job well done!"
5 Star Review on Google
"What a great place. From the first phone call, actually having someone knowledgeable, and willing to answer questions, making you want to give them your business. Great for the supplies I have needed, and will definitely count on them for anything out of my capability."
5 Star Review on Google
"Had our annual service done for the first time today by Mike. Very helpful and gave lots of great information about what the service does and the quality of our water. Definitely reaffirmed my decision to have my system installed and serviced by them. Thanks again!"
5 Star Review on Google
"family run, good quality stuff, and super helpful. Honest, and trustworthy"
5 Star Review on Google
"I've lost everything and this company stopped to take time out of their busy schedule to walk me through trying to fix my problem. You rarely find a company that has a heart, but these people are amazing. I've recommended them since 2005 and always will. I've only met the guy that installed our system for our well water, but everyone there seems to be a care for their customers."
5 Star Review on Google
"Very satisfied. Honest, courteous and prompt service."
5 Star Review on Google
"I have used this company for years, have always found them fair and responsive. No one else will touch my water system!"
5 Star Review on Google
"After contacting 5 companies about issues with my pressure tank, Phelps was the only one that wanted to check to make sure it was not a simpler repair (like a faulty switch) before going with a more expensive replacement. After checking it out they determined I did need a new tank, gave a quote lower than any of the other 4 companies, and started the replacement right away. Excellent support!"
5 Star Review on Google
"The guys at Phelps are extremely helpful, kind, and courteous. A great experience!"
5 Star Review on Google
"My water broke. This is well water so finding companies that will service this equipment is difficult. Out of three companies that I found one declined saying that my well pump was too old for them to service, which I thought was BS because it would just get replaced with a new one. A second company was working hard to see when they could get to me but most likely not the same day. Phelps said they would be there in 3-4 hours and showed up within 1.5 hours. They had everything on the truck, replaced the pump, old fittings, old cable etc. within 1.5 hours of arriving. The price was a within reason especially considering their response and having everything they needed to do the job without having to go get parts etc. Thanks Phelps! "
5 Star Review on Home Advisor
"They always have been there for us, they are a great company that does a great work."
4 Star Review on Home Advisor
"They do a professional job, I've using them for many years and I never had any problems. if there is an issue the will come and take care of it real fast. It is a good company."
5 Star Review on Home Advisor
"Eric and Andy were very professional. All our questions were answered, and installation of a new water treatment system was completed quickly. Thank you!"
5 Star Review on Home Advisor
"These guys are experienced and knowledgeable. They show up on time, work fast, and leave the place clean. They listened to my needs, made recommendations (several options) and did what I asked. I'm wonderfully pleased. The "dramatic improvement" they promised is exactly what I got. Spent just under $4k to rework my farm well. There were slightly cheaper bids. Glad I went with Phelps. I'll call them again if/when I need them."
5 Star Review on Home Advisor
"Came in within 2 days for an estimate. Able to schedule actial work in less than 24 hours. Good attention to detail on installation of my acid neutralizer, and did not try to up sell at all like others did."
5 Star Review on Home Advisor
"They showed up on time ready to work and removed the old equipment and installed the new equipment the same day. We had water again! Living so far out in a rural area I appreciated their concern to get the job done in a timely manner so that we could return to life as normal."
4.5 Star Review on Home Advisor
"I can back from vacation and did not have any water from my well. I contacted Phelps and they immediately sent a technician to my home. I was concerned my well pump was defective and would be very expensive to repair. The technician diagnosed the problem and discovered corroded contacts......a minor fix and a whole lot less expensive."
4.5 Star Review on Home Advisor
"They showed right at the beginning of a 3 hour window, gave me a reasonable sounding quote, got right to work and ended up actually charging significantly less than the quote."
5 Star Review on Home Advisor
"He was able to immediately let as know what the problem was and was prepared to take care of it. He came equipped with the replacement that was needed and we didn't have to wait."
5 Star Review on Home Advisor
"My husband received a call within 5 minutes of posting the job. Nick and Jerry showed up soon after on the same day. They knew exactly what they were doing and solved the issue during the visit. The job was bigger than I thought but they made it seem so simple."
5 Star Review on Home Advisor
"The two techs from Phelps showed up on time and were very courteous. The work was done quickly and professionally. They even came in under the estimate. I would definitely recommend Phelps...especially for those living in the beach because they are well aware of the water issues this community suffers from. Good job Phelps."
5 Star Review on Home Advisor
"Phelps was called and was on the job the same day at the time I could meet with, which worked with my schedule. Replaced our well pump, pipe, and electric cable, below estimates given for less repair."
5 Star Review on Home Advisor
"Polite, friendly, prompt and very efficient. Had restored our water in less than 2 hours. The price for the pump and installation very reasonable. I would highly recommended them."
5 Star Review on Home Advisor
"Phelps was on time, professional, friendly and very reasonable. They even provided an estimate for rebuilding the part if the problem occurs again in the future. Highly recommended!!!"
5 Star Review on Home Advisor
"i was so nervous about hiring a new vendor to resolve my plumbing issue...I was pleasantly surprised and the fee was more than reasonable...their my new best friends!"
5 Star Review on Home Advisor
"Very professional and yet down to earth family values. Value and service!"
5 Star Review on Home Advisor
"Very knowledgeable and Professional! Took the time to explain how my system works as well as answered all my questions. Would definitely recommend them."
5 Star Review on Home Advisor
"This company is amazing!! They installed a UV light treatment for my well water. I was able to get an appointment within less than a week. The guy was on time and very friendly...( I have two large dogs and he was great with them.) I also had this company test my water for bacteria and I had my test results within 2 days! They are very affordable, well below quotes from other companies!! Very pleased with the work done and their customer service!!! I wish I could give them 100 stars because they deserve it!!!"
5 Star Review on Home Advisor
"Spectacular company! We called them in a panic because we suddenly had no running water in our house. They responded right away, and their technician, Mike, restored our well system in no time. We were so impressed with Phelps that we had them replace our old whole-house water conditioning system with a new one. Ray came out and did an amazing job with the installation, and took the time to explain how to use the new system. They install very high quality equipment, and our water quality is fantastic!! Bottom line: Phelps will be our go to water company from now on!!"
5 Star Review on Home Advisor
"I highly recommend Phelps. We had a huge water leak at our pressure tank and had to turn off our well to prevent flooding our home. Called Phelps and they responded quickly. They had the job done within 3 hours of my call."
5 Star Review on Home Advisor
"The money would be well spent. The Tech/Field supervisor is very meticulous and knows his business. He is also very courteous. I will definite call Phelps Water first when I have a Plumbing issue"
5 Star Review on Home Advisor
"Phelps provides exceptional service when we had a no water situation. They came out immediately, showed up on time, resolved the issue quickly and charged us a very fair price. I would highly recommend them."
5 Star Review on Home Advisor
" I have been a regular customer of Phelps Water Company for 13 years. They provide outstanding service to customers relying on private wells. Most recently, they responded within 24 hours to a no water situation by replacing a broken pressure tank switch. Work was performed professionally and at a reasonable cost."
5 Star Review on Home Advisor
"These are the people to call if you need help with your well and septic issues. I can t thank them enough for getting my water running and working with me the whole way, great people from the office to the technicians. I would recommend them to anyone"
5 Star Review on Home Advisor
"GREAT AND PROMPT SERVICE. VERY GOOD AND PROFESSIONAL EMPLOYEES"
180 Mayo Rd.
(P.O. Box 117)
Edgewater, MD 21037
Phone: 410-956-2522
Fax: 410-798-6758
Providing quality service since 1957.